Tell them you found it on anvilfire.com!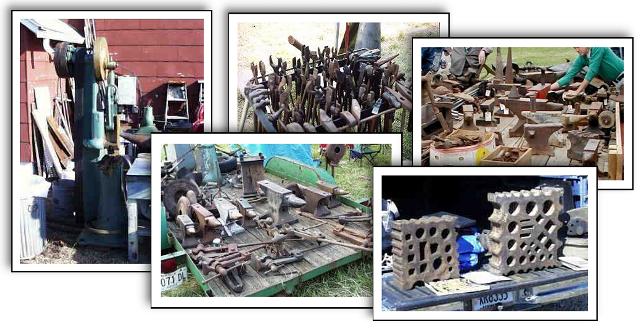 | | |
| --- | --- |
| BUYER TIP OF THE DAY : Scrap Prices | Friday Dec 1, 2023 - 23/26 |
When negotiating to buy or bidding on heavy machinery it is good to know the current buying and selling price of scrap iron. Scrap dealers have moving costs and do not bid full scrap price. But if scrap dealers are bidding you will not get that super less than scrap price. Knowing the scrap value is also a "safety". If the machine does not work you can at least get the scrap price out of it. Beware of changing prices!
FOR SALE Iron-Kiss Octagon 50lb:

4000
FOR SALE HIAB 710-1 Truck Crane:

$3500 OBO
FOR SALE Rail Road Touchmark:

$1500
WANTED
WANTED Unique Well made tools: :

Looking for small blacksmith and job shops to make tools for resale. We will provide detail drawings OR you may submit your designs. Need vendors to make common steel and sheet metal fabrications, small machine shops, welding and blacksmith shops. Prefer Eastern US or Southeast to reduce inbound shipping costs.

336-367-3499

- guru - Tuesday, 03/29/11 19:30:01 EDT