---
NEW
anvilfire MACHINERY Tailgate Sales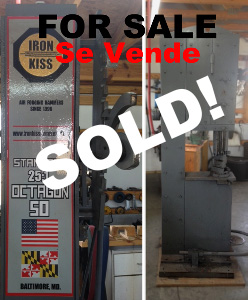 Iron Kiss Octagon
Listed January 27, 2017 Sold Feb 3.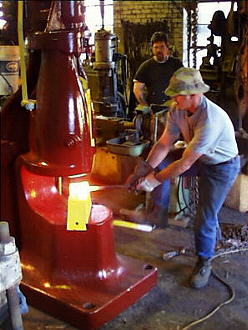 Josh Greenwood forging a billet under his "Little Red Hammer" (A 500 pound Chambersburg Utility hammer) while Bruce Wallce watches.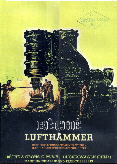 1957 color poster of Bêché 2000 Kg air hammer sent to us by Antti Sakari Salminen of Finland.
Bêché & Grohs GmbH, was purchased by Müller Weingarten AG in 1999.
Catalog of User Built &amp JYH Hammers
---
NEW JYH Listings and Articles
---
INDEX
---