| | |
| --- | --- |
| Welcome to our new online store. | |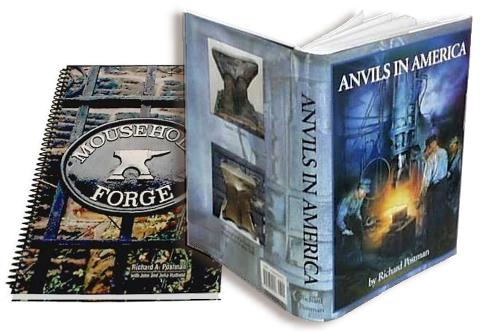 Anvils in America, Mousehole Forge
DELUXE bundle including
small monochrome collectors print,
both books signed by Author.
$89.99 + S&H and tax if applicable.



DELUXE Bundle
Books by Richard Postman
Print by Nathan Greene
An unbeatable deal exclusively from anvilfire.com!
Two books both signed by the author at a discount price plus a free monochrome print of "The Last Anvil Makers" by Nathan Greene at the same shipping cost as AIA alone.
Two incomparable books and an incomparable deal!
See the individual products for detailed descriptions (buttons below).
---
AIA and AIA bundles ship by Priority Mail for $15.00, North Carolina customers pay local sales tax. See International Shipping for orders outside the USA.

DEMPSEYS FORGE, 4714 Granite Trail, Boonville, NC 27011 - 336-367-3499
TERMS | PRIVACY | ABOUT US | CONTACT