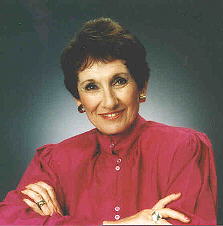 From: Dona Z. Meilach, author


Hello:

I am pleased to announce that I am now gathering materials for a new book tentatively titled:

ARCHITECTURAL IRONWORK


I am looking for examples of exterior and interior fences, gates, banisters, balustrades, fountains, grilles, doors, and door hardware.


I will lean heavily toward contemporary designs but will include some traditional examples, also.


They may be in office buildings, banks, churches, synagogues, homes, swimming pools, and restored buildings. Or if there is something I haven't covered, tell me what you think of as "architectural."


Of course, it need not be iron . . .any kind of metal is fair game so long as it in an architectural context.

The book is slated for about 400 photos with perhaps 50-60 in color, others in black and white. But send color photos if that's what you have.

I see this as an art book that will appeal to artists, craftspeople, architects, builders, designers, interior decorators, educators, and anyone interested in the arts.

ABOUT THE PHOTOS
Photos can be black and white and/or color, prints or slides, or high resolution printouts (digital images from the computer can't be used). We can convert color to black and white but not vice-versa. Naturally, the quality of the photos, the quality and uniqueness of the work, and how it relates to other work in a chapter will determine its use in the book. Deadline for submissions is May 1st, 2000!

Please print and sign the attached photo release when you send photos. Any questions? Just ask. Call, write, fax, or email. Unused photos will be returned after the project is completed.

I look forward to seeing what you are doing and including your work in this exciting project. If you know other artists whose work should be considered, please pass this letter along, or send their names and addresses to me.

Cordially,

Dona Meilach

2018 Saliente Way
Carlsbad, CA 92009

E-Mail: DMeilach@MSN.com


---

P.S. I will be giving 2 presentations at ABANA 2000. Be sure to find me and say hello!