Joseph Moxon

MECHANICK EXERCISES


OR
The Doctrine of Handy-Works

Hardbound reprint of 1703 edition
354 pages, many illustrations

Review by Jim Wilson pawpawsforge.com
Whew! If you love old books as I do, this one is a joy to read. BUT if you have problems reading OLDE ENGLISH, you're in trouble!
Just two short paragraphs as an example. Bear in mind that for almost every occasion of the letter `S' the Olde English uses a cursive lower case `f'.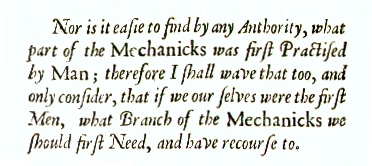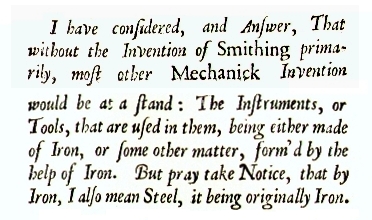 Confused? Don't worry, it gets worse! The Illustrations are not lettered in a way that we are familiar with, so it takes a little time to figure out exactly which illustration, on which plate, the author is referring to.

Click on image to left for larger image.
Starting with setting up a forge and bellows, he goes through the basic processes all the way to filing and finishing. And he manages to dispose of Blacksmithing in only 62 pages out of the 354 that the book contains.
I enjoyed the book. Not everyone will. This is another one that (was) long out of print. Try Inter Library Loan at your public library. The copy that I was able to borrow was an OLD Zerox copy.
Since writing this review we found the reprint edition. Moxon is one of the few resources available for this period of time and is widely used in reconstructions and museum work.
---
Joseph Moxon
Mecanick Exercises or the Doctrine of Handy-Works

Hardbound reprint of 1703 edition


Introduction by John S. Kebabian
Copyright © 1975 by The Early American Industries Association

1994 Edition, The Astragal Press
5 Cold Hill Road #12
P.O. Box 239
Mendham, NJ 07945
USA
LOC TT144.M93 1989

---