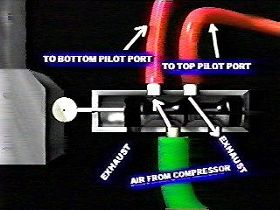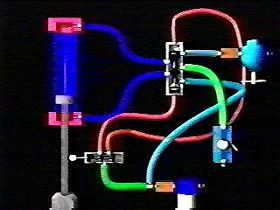 Clear animated diagrams show the details of the 5 port valve operation as well as the overall operation of the system.
Mark briefly explains some of the mechanical features of his hammer but this is in no way a video about building an air hammer. It is about the controls and things relating to them. And it covers that very well. The production values in this video are better than average for the type. It comes with a printed air circuit diagram and durable plastic video case. It is well edited and moves along at a fast but not hurried pace.
If you plan on building one of these machines, or buying one, this is a valuable asset for your "toolkit".