REVIEW
by Jock Dempsey
Machinery's Handbook

Twenty-Seventh Edition
CD-ROM


CD-ROM, 3056 Numbered PDF Pages,
Hyper indexing, Interactive math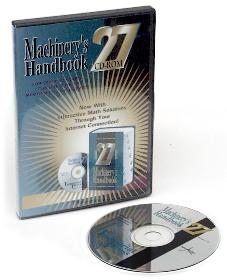 CD-ROM REVIEW
by Jock Dempsey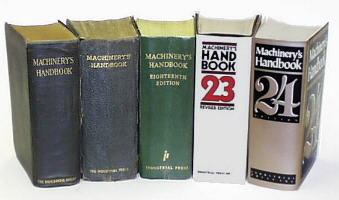 Industrial Press, Machinery's Handbook
Flexible leather and hard bound, 1400 to 2693 pages, thousands of illustrations
5th, 11th, 18th, 23rd and 24th above.



COLLECTIVE REVIEW by Jock Dempsey

I have a long history with Machinery's Handbook. In my pre-teen years I studied my fathers 1946, 13th edition. What did a 12 year old find to study in Machinery's Handbook? A little of everything. More. . .
---
Published by: Industrial Press
200 Madison Avenue
New York, NY 10016


Also found at your favorite technical book store.
---

BACK TO BOOKSHELF
Copyright © 2004 by Jock Dempsey, DEMPSEY'S FORGE
Webmaster email: anvilfire! webmaster