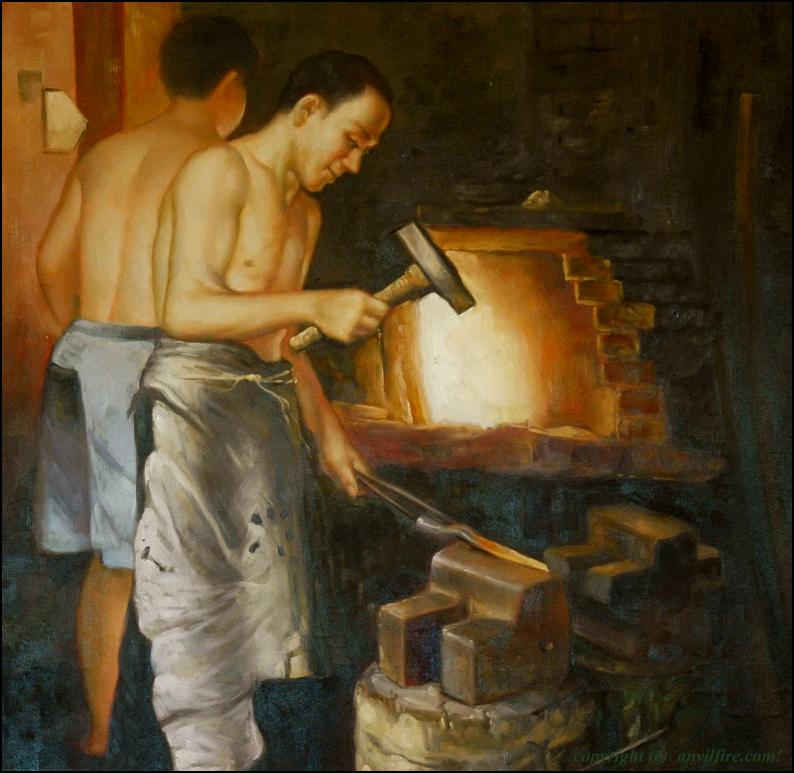 Chinese Blacksmiths at Work, Anonymous production artists in Xiamen, China, 2008.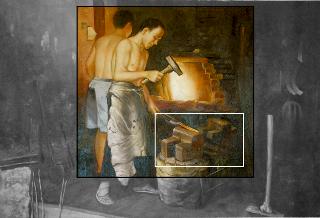 Full painting size: 24.5" x 36.38" (622 x 924 mm).
This production oil painting was probably copied from an original photograph date unknown. However the foreground anvil is almost identical to current traditional types. It shows two smiths working at the forge and two anvils on stumps.
Production oil paintings are made by professionals that are skilled in copying paintings and photographs. Some paintings are done in batches by one artist and others by multiple artists in a production line. When more than one artist works on the painting each is a specialist. One may specialize in backgrounds and blocking, another one flesh, and other certain types of foliage. This painting was probably done by one artist, at the most two.
This painting was bought very cheap, the shipping from China about triple the cost of the painting. When it arrived the paint was still soft and months later it still smells of linseed oil.

Links: