Josh Greenwood, Master blacksmith
Greenwood Ironworks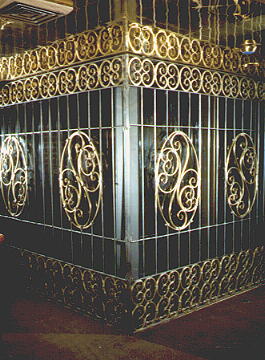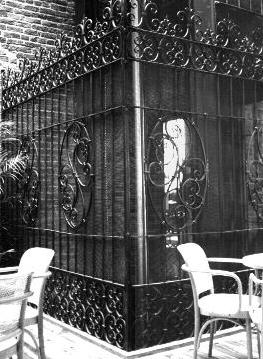 Interior and exterior elevator cages at the Tobacco Co. Restuarant, Richmond, Virginia.
One of the top architectural blacksmiths in the U.S. Josh was the 1984 recipient of the Virginia Chapter of the American Institute of Architects, Craftsman's award for "Outstanding Work in Architectural Metal". He has three railings in the National Cathedral in Washington, DC and graduated from Stanford University in 1971. His work has included spiral stair cases, balconies, entrance gates, railings and the usual gamut of small items. For the past 10 years Josh has been developing hydropower projects and is currently retooling his shop for a new phase in his blacksmithing career.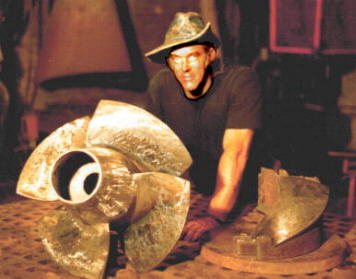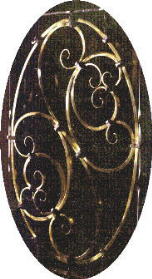 Josh with forged turbine blade and detail of Tobacco Company Grille.
NEXT PAGE