Welcome visitor from

United States





Tell them you found it on anvilfire.com!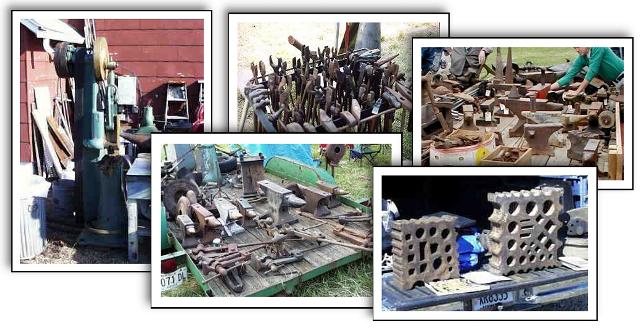 | | |
| --- | --- |
| BUYER TIP OF THE DAY : Beware the Painted Lady | Friday May 24, 2019 - 14/26 |
Watch out for tools and machines that normally have bare metal surfaces that have been painted. A painted anvil face can hide pits, cracks or weld repairs. Machines that have not been used in many years often have ways (sliding surfaces) that have been painted and must have the paint scraped off to opperate. Ask yourself why the machine was not kept in operating condition.
FOR SALE Iron-Kiss Octagon 50lb:

4000
FOR SALE HIAB 710-1 Truck Crane:

$3500 OBO
FOR SALE Rail Road Touchmark:

$1500
WANTED
WANTED Unique Well made tools: :

Looking for small blacksmith and job shops to make tools for resale. We will provide detail drawings OR you may submit your designs. Need vendors to make common steel and sheet metal fabrications, small machine shops, welding and blacksmith shops. Prefer Eastern US or Southeast to reduce inbound shipping costs.

336-367-3499

- guru - Tuesday, 03/29/11 19:30:01 EDT